Save The Planet !
Use Diabolica, No Gas Horn !
The Diabolica is a telescopic trumpet that works with breath,
No gas and can sound up to 98 decibel without effort !
Compressed Air Trumpet | No gas
Dimension: telescopic,
5.5x15cm folded
5.5x25cm unfolded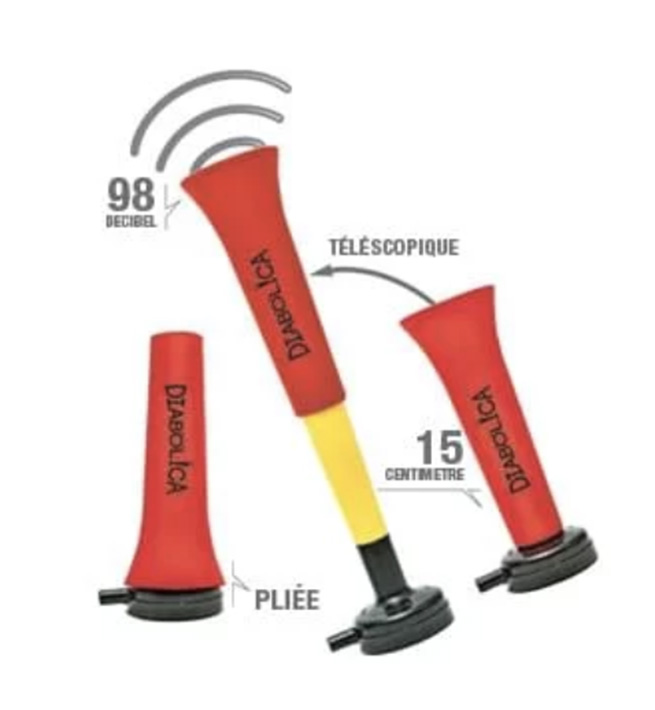 Why customers love the Diabolica ?
100% MADE IN EUROPE
Diabolica is manufactured and assembled in Europe
Works effortlessly
The Diabolica emits a noise up to 98 decibels effortlessly
No Gas !
The Diabolica is an air trumpet, works with breath, without gas!
Media reports around the world
The celebrities and the Diabolica

Would you like to receive a price offer? To order ?
Complete the form so that we can contact you
ABOUT US
adipiscing elit, sed do eiusmod tempor incididunt ut laipsum suspendisse ultrices gravida. Risus commodo viverra maecenas accumsan lacus vel facilisis. adipis